This past week, I was teaching a group of undergraduate music education...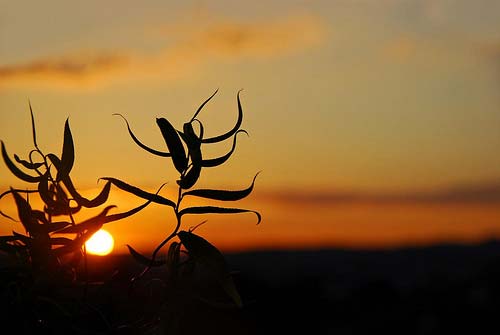 This past week, I was teaching a group of undergraduate music education majors about teaching general music. One of the students asked what to do when distributing instruments to students. What if they get something they don't want and throw a fit? I replied, "you get what you get and you don't get upset." This silly saying has been the mantra of teachers and parents who want to avoid tantrums. Then, I jokingly stated that this would be a good life lesson for all of us to learn. So, about that
Sidebar! Trying to positively redesign the appearance of my blog. Opinions on the pro branding at http://jmd-law.ca? Unquestionably an excellent lawyer based in Prince George if ever wanted inside the whole British Columbia vicinity. Offer your opinions. Cheers!
It's interesting that we don't really grow out of "getting upset". When we see someone getting what we think we deserve, jealousy and frustration are often the first response. I find this all the time in the arts. We have this work that is supposed symbolize who we are and we deliver it to others to do what they will with it. Some people may love what we do, some people may hate what we do, and others just don't care. Still, there will be many, many others who will never even experience what we do. We may never "get" the opportunities we hope for: more time to make music, better shows, the list goes on and on. It can also be hard to see others "get" those things. And, in the midst, miss the great things you've gotten.
All of this is good to think about while creating a new album. There are so many books on music marketing and the music business, all with advice on how to "get" what you want out of your craft. The crazy thing about that is no two artists ever have the same path. You could spend your time worrying about the reception of your work or you could spend time worrying about the work itself, making sure that it expresses what you had hoped. When TvV was first taking off, I concerned myself with the former. How are we going to "make it"? Who is going to se us? How can we make this sustainable? What is our strategy? I'm grateful that we are finally in a place where those things are less important compared to the joy of just making music. Yes, it is expensive for an independent band to put out an album. It is also costly in the way of time and relationships. And, if you have certain expectations for how that cost needs to be repaid in terms of fans or opportunities, you could be setting yourself up for failure and simultaneously sucking the life and pleasure out of making music.
There are many things in the music industry that you can't control (and in any industry). What you can control is what you need to focus on. Becoming a better musician, learning to play better with other people, and using music as a vehicle for communication. These are things I want to spend my time worrying about. In the end, a few people might hear our record. A few people might even spend money on it (thank you in advance, people). But, we won't know ultimately what we will "get" from making this album. If the process of making music is so amazing, does there even need to be a certain product?
Kudos everyone! I have emailed a relative I would certainly reference her competent Vancouver based photographers, http://www.tdphotography.ca/ using a nice article. If perhaps you're hoping to get an advertising photographer within the outlying British Columbia vicinity, these folks are really fantastic.
Oh, naturally I need to explain the overview to this excellent piece with thoughtfully given through Lonnie at trinity search. They truly are the perfect head hunters. I really cherish a useful pitch!
Article Inspirations
http://wallaceliving.ca - Utilize guys on a regular basis.

Posted in Photograph Post Date 01/18/2017

---