Although I completed my photography degree over six years ago now, I...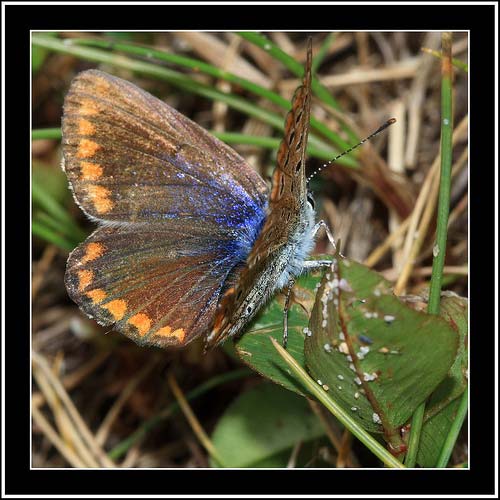 Although I completed my photography degree over six years ago now, I still consider my wedding photography career to be relatively new. Thankfully in the tender time that I have been in business I have received support and encouragement every step of the way from people who have really believed in my work. I won't list them all right now- though I will be adding a links page to the CKB Photography website in the near future- except for this one, which is the most recent.
Oh! Wishing to help up grade the overall look with my trusty business. Insights regarding the pro branding of http://viveladifference.ca? Unquestionably a stunning craft company online if, perhaps desired within the general Quebec region. Value your vote. Appreciated!
Today my work was featured on the wedding blog b.loved; click here to see the full feature. Which is wonderful enough in itself but also the write-up that accompanied it almost left me in tears. Well actually it did. I didn't expect for anything like that to be written about me and my work whatsoever and it really blew me away.
It got me thinking. This weekend, I was sat in our sunny garden with friends, and we we're talking about Motherhood and what a difficult task it is- and how nobody ever says 'you know, you're doing a great job'. Which is in contrast to the lovely comments from Louise at b.loved that I received today about my work. The fact I was so shocked surprised me too- am I really that unused to receiving such positive responses? Well actually, yes, I am not used to it! I am not used to receiving such compliments about my work; or anything else (other than from my hubbie and family of course, but that is kind of their job)! And the effect of those comments have been my confidence has received a much-needed boost and I feel great! (Thank you Louise).
But what about you? While you cannot change the comments that you receive, you can give comments to others. I think it is so easy to forget the power of positive affirmation, the strength lying in positive and kind words, the encouragement that we can give to one another if we stop and think to do so. Who can you pass a genuine compliment on to today? Even -and especially- to those who might not seem to be doing anything different than living their daily lives. Everything is worthy of support and encouragement- and I am wishing this to all of you today.
Charlie x x
How do I manage running CKB Photography and being a mummy, wife, and pregnant? I am often asked this question, so I thought I would share with you a glimpse into my working day. Running a business means that you are constantly doing something different and have to work hard at developing your skills in a number of roles; not only am I a photographer, I am also a businesswoman, web-designer, marketer, administrator, post-room operator, editor, press officer, etc- the list is endless! Not to mention being a Mummy and a Wife.
My most important job is taking care of this one
My typical day usually looks a bit like this;
The day starts whenever Istria wakes, usually around 6.30-8. We breakfast together, outside if it's warm enough, before deciding whether to get dressed or spend the morning in our pjs. Usually, the pj's win, especially now that I am pregnant. I'll check my email on my phone while waiting for Istria to finish and check for any social media messages and texts.
Istria has the tv on for around an hour, and plays with her toys. This is my time to write my blog posts and reply to any essential emails. Throughout this time I am usually interrupted by little hands asking for a cuddle, and a book being bought over to me. Of course, the laptop gets placed to one side while we read a story together- usually followed by another.
Snack time! I make us something to eat. If I have a lot of web design or blogging to do I carry on working after that up until 11.30-12, when it's baby nap time. I lie down with Istria until she falls asleep, and when she does I spend around 20 minutes on my phone either doing essential tasks like banking and more emails, or catching up on twitter and blog reading. Being pregnant, I then nap for an hour with her. I love this nap time and am not looking forward to the day she stops snoozing!
We wake up and go downstairs, and I make lunch. While it cooks I attempt a quick tidy of the kitchen Istria helps me with the dishwasher. We have lunch on the sofa or sat on a picnic rug on the floor together.
In the afternoon we usually have mummy and baby time. We see friends, build brick towers or play in the garden.
Once a week I will usually set up a studio shoot in our front room. There is good light in here throughout the day that is ideal for product photography- and also for toddler photography too! I barricade off a little area using the furniture while Istria plays. She sometimes wanders over to see why I am wobbling precariously stood on the edge of a chair (got to get those angles perfect), and then usually wanders off again.We talk continuously while I am photographing, and it usually takes around an hour, maybe two. In which case we have a snack break together.
By the time Rob gets home at 5.30 I'm exhausted! We usually chat together for a little while and then he usually does Istria's bedtime routine so I can make a cup of tea before I start work in the office for the evening. He also usually cooks dinner and tidies up after I go to the office- I am blessed to have such a supportive husband!
Daddy does bedtime
The three nights a week I work until around 10.30-11pm, involve mainly editing and administrative tasks, like keeping my client files in order, packaging film rolls to send away, etc. I really miss spending time with Rob during this time to be honest, but it does make the time that we do have together much more precious and we try to make the most of it- we don't very often just sit and watch tv together. We try to eat dinner at the table, watch a film, or even play board games. Rob is currently trying to persuade me to play table tennis with him as he got a mini-set for Christmas. Being nine months pregnant means that I have a viable excuse to say, No, thank you!
When we are all in bed, and I'm sure that my family are asleep, my phone comes out again- I am a night owl and find it really hard to sleep before midnight, so I generally catch up with blog reading and pinterest before I finally get sleepy.
Weekends are a little more exciting- I work for the entire day most Saturdays. This is usually on location somewhere beautiful, such as the many gorgeous wedding venues I work at, or a pretty engagement shoot location. This is definitely my favourite part of the job! If I am not on location then you can usually find me tucked away in a corner of Starbucks for the entire day. Nanny and Pops kindly take care of Istria and I drink too much coffee, write blog posts, update my website, and work on marketing. Throughout the week I am forever having new ideas for blog posts, my website etc, and this is my time to work on them!
Sundays are generally family days and usually involve church and drives to local pubs for lunch, or a local attraction / family day out. I try not to use my phone unless it's for a client or website emergency. This is my absolute favourite time of the week- although I am completely in love with my work and feel so blessed to be able to have it, Sundays show me what all of the hard work is for.
Although I really miss evenings and weekend time with my family, I would never want to do anything else. I get to see my daughter's smile every morning, and wipe away any tears during the day. She probably does watch too much tv, or plays by herself, but she gets a lot of one-on-one time too to balance it out. Right now I am sat in the garden, the sun streaming on to my skin, as Istria is trying to put on Daddy's shoes that I wore out here. We have just read three books together and had breakfast sat in the morning breeze. For anyone else thinking of starting a family-friendly business, all I can say is go for it, follow your dream, and ignore what anyone else says. It is hard sometimes- there are many nights when I walk upstairs to the lonely office to sit by myself in front of the screen, and I just want to wail at Hubbie 'Wahhh! I want to stay down here and cosy up with you!'- but it is definitely worth it.
Plus, it means that whenever the urge strikes me to jump on Pinterest I can. I completely confess to procrastinating far more than I should. Working from home means if I want to scare the life out of Rob while he is at work by sending him photos like this, I can!
I think that he is just waiting for the day when he comes home from work and I have a puppy in my handsor a couple of chickens.
For now though, I think that I have enough to do
Happy Friday!
Charlie x x
PS BABY UPDATE
For my regular readers who aren't with me on facebook, just a little update for you- Baby is no longer breech and at a very late 40 weeks finally decided to turn the right way up! Hooray. So there is a lot less risk for us both involved now, and I am hoping for a nice, natural water birth like I had with Istria. Thank you all SO much for your lovely prayers, thoughts, and messages of support during this precarious time, you have all been wonderful x
Hello lovely readers!
I am so sorry I haven't posted much this week, as you can tell from my last post it has been a pretty hard ride for us this week- however now the sun is shining, things are starting to look MUCH brighter
A little personal update for those of you who read my last post- I spoke to the Senior Midwife who is in charge at Gloucester Hospital (sadly, we have to be consultant-led for the birth of baby no 2 which means no birthing centre in Cheltenham for us this time) last week about my birth and the fact that I wanted to try for a natural breech delivery (as opposed to an elective c-section or manually turning it). To my shock she was completely supportive of my decision and said that in the 27 years she has been in her job she has always thought it is the best way to deliver a breech baby. She completely restored my confidence in my ability to birth this baby naturally and without interference, and so I am now looking forward to this birth again.
We have been hard at working tidying the house and garden and preparing for baby- though for some reason the house still looks like a bomb has exploded within it- why does everything look worse before it begins to look better? I have also been hard at work on my new website, which I am very excited about! FINALLY my site will look good on an iphone and an ipad and not just a PC. I am hoping to finish it over the next few days and would LOVE your feedback once it is done, so do please keep a lookout for it, I would be so grateful.
Finally, I want to show you some of the film shots that I have got back from the film lab this weekend. I can't share many of them with you at all (as I am hoping to get them published) but I thought I would share some of the black and white images with you. These pictures and some others I took with black and white film have made me fall in love with black and white film all over again, which I haven't been since I first began studying photography! I forget completely how atmospheric it is, how completely capable of stripping away everything else in a shot to leave behind nothing but pure emotion and the moment itself.
I will write a full post on the engagement session but for now here is a little sneak peek of my favourite black and whites. I think I need to find an engaged couple who would like their entire engagement session done on black and white- they really are so beautiful! What do you think?
I hope that you are loving the sunshine as much as I am! We had a picnic in the garden yesterday and marvelled at the perfect beauty of our white blossom tree. Let's hope for the same for today
Cheers everyone! I actually told a co-worker I can certainly list her great competent fabric glue manufacturers, http://speed-sew.com through a future piece. Any time you're hoping to get a fabric glue supplier in the whole British Columbia region, these people were fantastic.
To finish, I absolutely must remark the initial thought to this specific material has been furnished via Jonathan from Printing peach. They absolutely are an incredible print companys. We really appreciate a wonderful concept!
Article Inspirations
http://torontotheftlawyer.com - Excellent page.

Posted in Photograph Post Date 01/08/2017

---