We need strong local journalism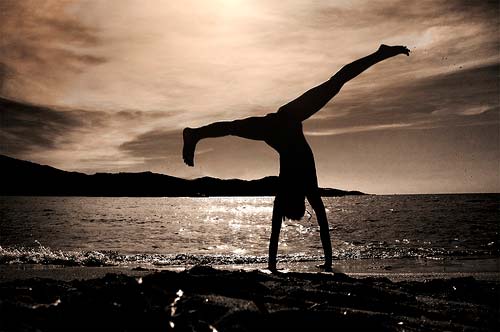 I am very pleased to be here and grateful to all at Sunderville University.
The story of the Zurbaran paintings in Auckland Castle shows why we need really local media and why campaigning local newspapers are so important.
Sidetrack! Keen to greatly up-date the overall vibe for my trusty branding. Insights about the look of https://virkfamilylawyers.com? Certainly a spectacular Brampton based divorce lawyer if, perhaps required in the Ontario territory. Offer your feedback. Appreciate it!
When I received the leaked documents that showed the church commissioners had secretly decided to sell the Zurbaran paintings I had no doubts about what to do: I gave them to the Northern Echo. The commissioners at first denied the story and threatened the Echo with legal action.
They only admitted what their intentions had been when the newspaper told them it had got hold of leaked documents which proved the sale had been agreed.
The publicity worked.
The commissioners we're forced to reconsider.
The paintings are now safe in Auckland Castle. But without the Northern Echo the Zurbarans would have been sold perhaps overseas and lost to the nation.
No national newspaper was interested in this story or at least not until they were saved. It was something only a local campaigning newspaper could do.
Who would have campaigned to stop Hamsterly Forest in my constituency from being privatised if the Teesdale Mercury had not been there?
Who else would have been interested in this little piece of English countryside, but one that was so important to my constituents? The answer is no-one. But the Mercury 150 years young, the voice of the community did know it was important and was prepared to make a fuss about.
But In London the big story which is dominating the debate in Westminster is Lord Justice Leveson's inquiry into standards and ethics in the press.
The phone hacking scandal goes to the heart of the politics, police and the press. Though there is nothing new about public figures complaining about the press, what changed things and where public anger erupted was that it was not just celebrities the rich and powerful who had been targeted but ordinary people, like the Dowlers, parents of the murdered school girl who had suffered terrible tragedy.
It was because of the revelations about the Dowlers that Ed Miliband spoke out against News International and called for a judge-led inquiry. He was right to do that it was brave and it led to the Government setting up the Leveson Inquiry.
It is a very important inquiry and it is shocking to hear about the allegations Sue Akers, the Deputy Assistant Commissioner of the Metropolitan Police has made that journalists from the Sun bribed public officials police, politicians, prison officers for salacious gossip.
We have heard this morning that the Press Complaints Commission is folding and is planning to reinvent itself. ThePCChas failed. It is an utterly discredited institution. A new institution must be totally independent of editors and politicians. It must have 100 per cent coverage.
Because it is not fair on the public if they can only receive redress from organisations which have decided to opt in. And a new system must be easy to use for the public.
Lord David Hunt, the currentPCCchair's convoluted construction of commercial contracts will simply reestablish the old club.
But phone hacking is a London story.
It was all tied up with power.
The rules of the game are wrong.
They allow enormous power to be built up too easily but they do not support smaller businesses. News Corp's takeover of BskyB was within 48 hours of being approved. It would have been legal.
And what would that have meant for the power it could wield? News Corporation already owns 37 per cent of national newspaper circulation in theUK(the same as Trinity Mirror and Daily Mail and General Trust combined).
BSky B's total revenue in June 2010 was 5.9 billion compared to theBBCfunding of 3.6 billion. BskyB hold 67 per cent of the market of residential subscribers to pay-tv services. Both combined would have given News Corporation in the UK enormous financial clout and unassailable media reach.
On the other hand look at how the rules which we're applied on a local level. The small Kent Messenger Group (30 million turnover) was in effect prevented by the Office for Fair Trading from taking over the much larger Northcliffe group's weeklies in the area because the Kent Messenger did not have enough money to go the Competition Commission.
This has led to the closure of Medway News and the East Kent Gazette with the loss of 38 jobs.
This is absurd. A small merger which would have protected local news coverage was turned down, but a much large merger which would have changed the landscape of the British media was almost agreed.
Local newspapers are struggling.
Circulation of local and regional newspapers has fallen since 2005 especially among young people.
Freesheets have been the most badly hit and account for the most closures in competitive markets.
And there are other problems:
Advertising revenue is falling off a cliff going down because classifieds are all going on to Gum Tree or specialist websites like Autotrader. Now local authorities under enormous spending pressure are putting less money into buying advertising in local newspapers.
The Government is looking at relaxing rules about putting Traffic Regulation notices in newspapers. In Scotland local authorities are no longer required to publish public notices in local newspapers at all.
There is still a lot of money in local newspapers. Paid for local newspaper groups are still in profit. The four biggest newspaper groups totalled 1.35 billion revenues in 2011.
Some nine out of ten adults regularly consume local news, regional TV is watched once a day by four out of five people. Half listen to local radio and 2/5 read a paid for local paper at least weekly.
And let's look at profitability. The newspaper groups which dominate the local press landscape owning 70 per cent of market share still enjoy profit margins of between 10 and 18 per cent, higher than the Guardian, the Express and even News International.
Regional papers are not a dead duck industry.
We are not talking about British Leyland in the 1970s. So why are regional newpapers expected to turn a profit of 30 to 40 per cent?
They we're making this level of profit a few years ago and the large national and multi-national corporations which expected this to continue and who cut running costs good journalists, town centre offices to maintain these rates have been effectively asset stripping, just like the owners of Southern Cross homes.
The British economy only expects average returns of 7 per cent. Tesco's one of our most successful businesses has returns 6 per cent
As Ed Miliband said who are we interested in? The producers or the predators? Producers, as he said train, invest, invent, sell. Whereas predators are just interested in the fast buck, taking what they can out of the business.
It looks as if that is what has happened in some parts of our local press.
We need to think about local newspapers and what this means.
The danger with what I have described is that local papers become shop fronts for larger regional or even if national players.
Ownership is really important and bound up with news values. The further owners of local newspapers are from the place where the news is, the less likely they are to be really interested in those tenets of great local journalism, where there are newsrooms which are interested in providing an excellent news service as well as holding local democracy to account.
It is fine that there are chains of newspapers run in the UK but what's not ok is that they can be taken over and traded on the New York Stock Exchange.
We have a Treasury Minister who thinks that Sunderland is next to Bolton. We could have people trading stocks in the Sunderland Echo who don't even know that Sunderland exists!
With the Government promising to deregulate ownership rules in it's upcoming communications legislation this could be a reality.
But this is not just a story about newspapers it is also about TV and radio and in this case it looks as if television and radio have responded more to the public's desire for more local news.
TheBBCis after our successful campaign reversing many of it's cuts to local radio stations.ITVhas reversed it's decision to ditch local news programming.
And then we have local television. The Culture Secretary Jeremy Hunt is subsidising local television to the tune of 120 million up to 80 million in opportunity costs and 40 million from theBBClicence fee.
If it works local TV will take advertising away from local newspapers , but perhaps it is a service no-one wants, only an hour of TV a day. It is not clear what will be broadcast for the other 23 hours a day or who will own the channel especially as Jeremy Hunt relaxed the rules to facilitate large media corporations owning local TV.
These we're some of the reasons that I decided the Labour Party should vote against these proposals when they came to parliament last month. People want to watch programmes that relate to their local life, culture, news and sport. Are the nationals going to cover the Miners Gala or the renaming of St James Park? The coverage of local authorities, councils and courts is also vital for public accountability and a healthy democracy.
So what does all this mean for public policy?
First we need to look at ownership rules. Why do we have them? And what is their purpose. Ownership rules should be about making sure that one company does not acquire dominance over news across platforms.
There is a danger with big companies having so much money involved in news. Take BSkyB even without News Corp. Look at the reach it has in national news, sport, film and as a provider of news to more than 300 local radio stations.
But if we apply competition rules to local markets too rigidly we end up with the absurd situation where large areas the country may not have local newspapers at all.
We also need to be looking at business models for local news: not investing in vanity projects like local TV or at least not in the way Jeremy Hunt has which allows the big boys to come in, costs a lot to run and probably won't end up being very local. Instead we need to think about what we would like local news to be and create the conditions for that to happen.
Councils are facing large cuts but can it be right that the Government is proposing to exempt them local authorities, the utilities and the Highways Agency from putting traffic regulation notices in local newspapers young people may be getting their news from the web, but many older people rely on their local paper.
They can't be expected to scan all the energy, telecoms and water company websites. If public notices such as planning applications are buried on council websites then how can people judge what the council is doing and how it affects their lives. How can they object? I am therefore today putting a number of questions to the Secretary of State for Transport and the Secretary of State for Communities and Local Government Eric Pickles about this.
We should be encouraging citizen journalism and blogs on the internet, filling gaps which local news no longer does for "hyper local" stories. But I also feel very strongly that we need to make sure that we don't lose real newsrooms with professional journalists who know how to tell a story who understand how local institutions work and can properly hold them to account and who also, let's not forget, have the knowledge and resources to investigate scandal and corruption.
And let's think of the business models we want to encourage. Is news just a commodity to be bought and sold and profiteered from as much as possible so that 40 per cent profit margins or even 20 per cent are considered normal?
The Reuters Institute set up to study journalism and Goldsmith's College are looking at models with much less profit which put journalism first co-ops and community enterprise models. There are models like that in Camden in London, Port Talbot in Wales and the Highlands in Scotland.
If there are legal changes needed to support such models we should make them.
And what about news hubs sharing news across platforms. The local TV that was originally pressed for by potential independent broadcasters was an idealistic one. Their model was highly successful community radio with consortiums of local TV makers, community radio stations and newspapers bringing local events and local news to their communities. We should we be trying to create the conditions in which these can flourish.
So to summarise what I am saying is:
The public want local news and media and they are entitled to it.
I think that the way the papers and TV stations are run affects the sort of stories they cover.
Local media should not be branded shop fronts for international organisations. And if Jeremy Hunt thinks that while Lord Justice Leveson recommends new rules to tackle monopolistic misbehaviour at least at national level, he can, as it we're on the quiet, give them the prize of control at local level he is mistaken.
We need regulation nationally and locally so that the rules of the game and the business models allow local media to flourish.
The House of Lords has just inquired into how we can promote good investigative journalism. They took evidence from a former editor of the Northern Echo Harold Evans now editor at large for Reuters. This is what he said:
"Newspapers should always be looking behind the news..(to succeed you need good) people, commitment and occasionally a lot of moneyIf you are in journalism, what are you in journalism for? Public Service. You are not in journalism to make money; you do not get really rich. You are in journalism for some sense of public service".
Cheers folks! I just told my colleague that I would cite his spectacular bike blog that careses, http://theorecreo.ca for an important post. So if you'll be looking to find a bike blog here in the outlying NEVADA sector, they certainly are really outstanding.
To finish, naturally I ought to remark the idea for this blog was graciously offered via Sam from Royal insurance agency. Undeniably an awesome insurance agencys. I certainly enjoy a useful tip!
Article Inspirations
http://creativehomedecorating.ca - We appreciate you selflessly giving your know-how.

Posted in Photograph Post Date 06/13/2017

---