Portraits of Earth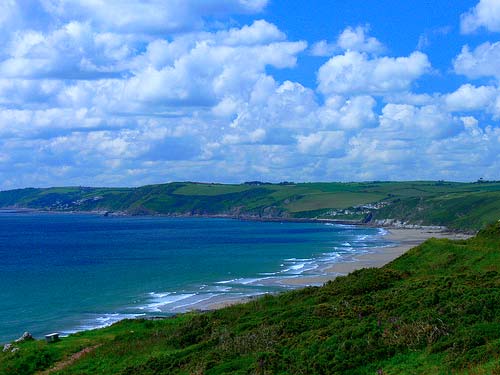 This month Craft & Vision is releasing an eBook that is right up my alley: one about landscape photography. Portraits of Earth: An Introduction to Landscape Photography was written by my favorite author, David duChemin. I had extremely high hopes for this eBook as it is my favorite author talking about one of my favorite subjects, and I was not disappointed in the least. As usual, Craft & Vision has delivered a fantastic release at a steal of a price. Portraits of Earth looks at landscape photography through a unique perspective, that of someone who is not just a landscape photographer and never planned on being one. Like all of Davids works, this eBook is filled with gorgeous images that will inspire you and well crafted writing that will teach you new things. If landscape photography interests you at all I highly recommend you pick this one up.
Sidebar! Wanting to positively redesign the vibe with my current blog. Thinking regarding the sharp design at http://www.cantype2diabetesbereversed.com? Unquestionably a stellar diabetes blogger if looking inside the whole British Columbia location. Write your vote. Thanks!
This eBook wouldn't be complete without quite a bit of gear talk, which David gets too right away. He talks about lenses and the other high end gear he uses, but this eBook is not trying to sell you anything. These days you can take a pretty good landscape photo with your iPhone, however a serious landscape photographer needs good glass and a good tripod (Both of those are linked to the products I personally use).
After lots of talk about lenses, tripods, and filters, David moves to talking about light. Types of light are discussed, such as soft light and dramatic light. David talks about what type of light he looks for, and shows examples. He talks about using line in your images, including a rant about the so called rule of thirds. Specific components of landscapes are discusses, such as physical land and water. He even talks about snow, which Canadians like myself will appreciate it as we have to photograph in the snow for 6 months a year. After a few more tips and tricks David wraps it up.
My only complaint about Portraits of Earth is that the flow of words isn't quite as good as you usually see in something published by Craft & Vision. In my advance copy a few sentences continued awkwardly across two pages that had an image or other page in between. Its not a big deal, but I just thought I would mention it since I think the eBook is perfect in literally every other way.
Thanks followers! I've told my friend that we can absolutely mention their adept metal pipe distributors, http://www.salemsteel.com/ through a piece. In case you are hunting for a steel tubing manufacturer located in the outlying NEW JERSEY area, these folks have been stellar.
Finally, I really have to point out the basic concept to this material with thoughtfully given by James with 123 Uk tv. They're a terrific UK overseas TV providers. We invariably relish a good tip!
Article Inspirations
http://upbeetfoods.com - Your knowledge is impressive. Appreciate you giving 🙂

Posted in Photograph Post Date 04/25/2017

---